Siesta Tendresse
---

High quality spring mattress :
Height 30cm
Up to 150Kg per person
Pocket spring
Reversible mattress
Anti dust mite fabrics
Fire resistant
11 year guarantee
Description
At the heart of the Mattress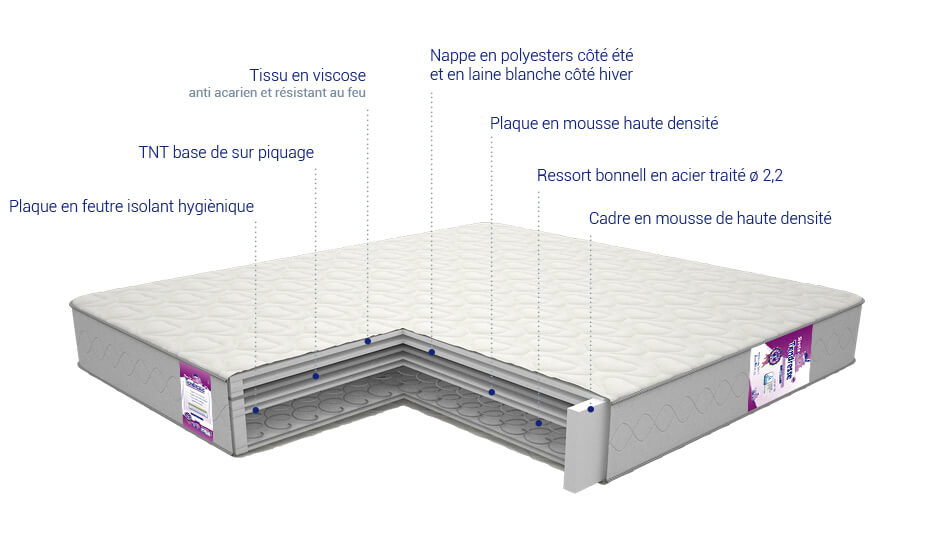 Details
Carcass :
Barrel-type metal springs in steel wire bagged with a canvas glued and arranged in rows.
Recovery:
Two gray needlepunched plates
Two high density polyurethane foam plates
Filling
Dust mite and fire resistant polycotton fabric.
Two tablecloths of white nonwoven fabric.
Two cotton tablecloths.
Four high density polyurethane foam plates.
High density foam frame surround.
A band with two air vents and four fabric cuffs to encase the foam frame contour.
Edging with ribbon.
Two labels (Type and dimension).
Plastic cover.
Warranty certificate.