Siesta Relax
---

High quality spring mattress:
Height 27cm
Up to 130 kg per person
Pocket spring
Reversible mattress
Anti dust mite fabrics
Fire resistant
10 year guarantee
Description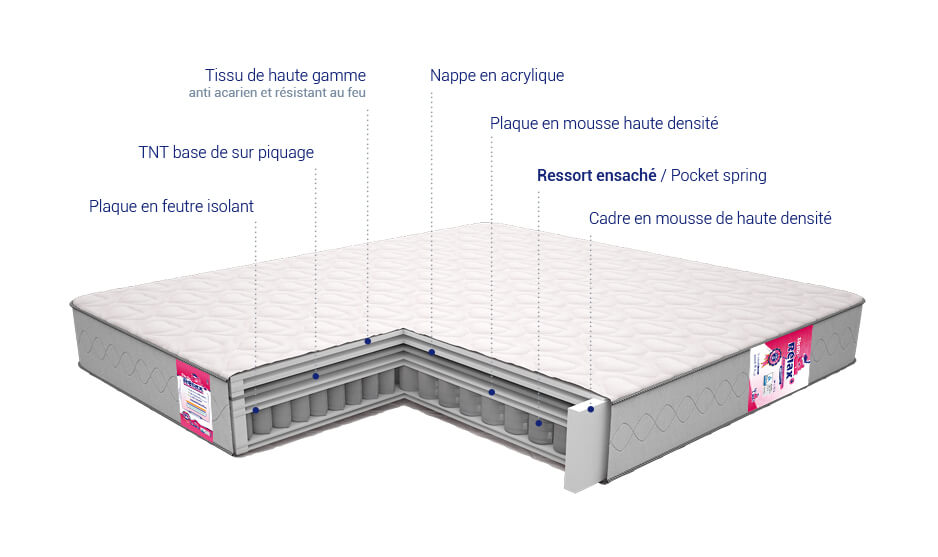 Details
Carcass
Barrel-type metal springs in steel wire bagged with a canvas glued and arranged in rows.
Recovery :
Two hard felt sheets
Two high density polyurethane foam plates
Filling
Anti dust mite and cigarette flame resistant polypropylene fabric.
Two tablecloths of white non-woven fabric
Two acrylic tablecloths
Four plates of high-density polyurethane foam
High density foam frame surround.
A band with two air vents and four fabric cuffs to embed the foam frame contour
Bordering with ribbon.
Two labels (Type and dimension).
Plastic cover.
Guarantee certificate.