Siesta Medico
---

High quality spring mattress:
Height 25cm
Up to 110kg per person
spring bonnells
Reversible mattress
Anti dust mite fabrics
Fire resistant
9 year guarantee
Description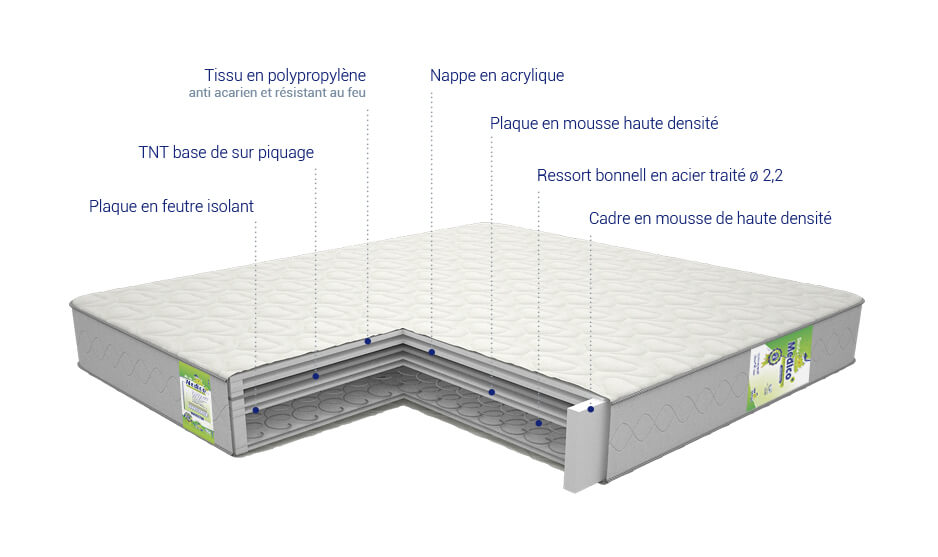 Details
Carcasse
Ressorts métalliques type Bonnell disposés en rangées et reliés entre eux par spirale de fil en acier.
Recovery
Two sheets of hard felt.
Two high density polyurethane foam plates.
Filling
Polyester fabric.
Two tablecloths of white non-woven fabric.
Two white acrylic tablecloths.
Four high density polyurethane foam plates.
Frame contour in high density foam.
A band with two air vents and four fabric handles to encase the foam frame contour.
Edging with ribbon.
Two labels (Type and dimension).
Plastic cover.
Certificate of guarantee.